The French Riviera is the Summer home of the rich and famous. And no wonder; the French Riviera benefits from 310 to 330 days of sunshine per year, 71 miles of coastline and picture perfect beaches, 18 golf courses and hundreds of famous restaurants and nightclubs. The French call it the Cote d'Azur referring to the wonderful blue color of the sea. Our team of travel editors loves to go down to the 'Cote' for an action packed weekend. Somehow days on the French Riviera are always to short and before you know it you are on the plane back home.
Our team debated long and fierce about our Top 10 Best Luxury Hotels on the French Riviera. And that is for good reason; the French Riviera is home to some of the most iconic hotels in Europe and the pros and cons of each property had to be weighed carefully.
For more information, photos and rates click on the hotel photo. This service is offered in cooperation with the hotel or a select booking partner and opens in a new browser window.
10. La Chevre d'Or
9. Althoff Hotel Villa Belrose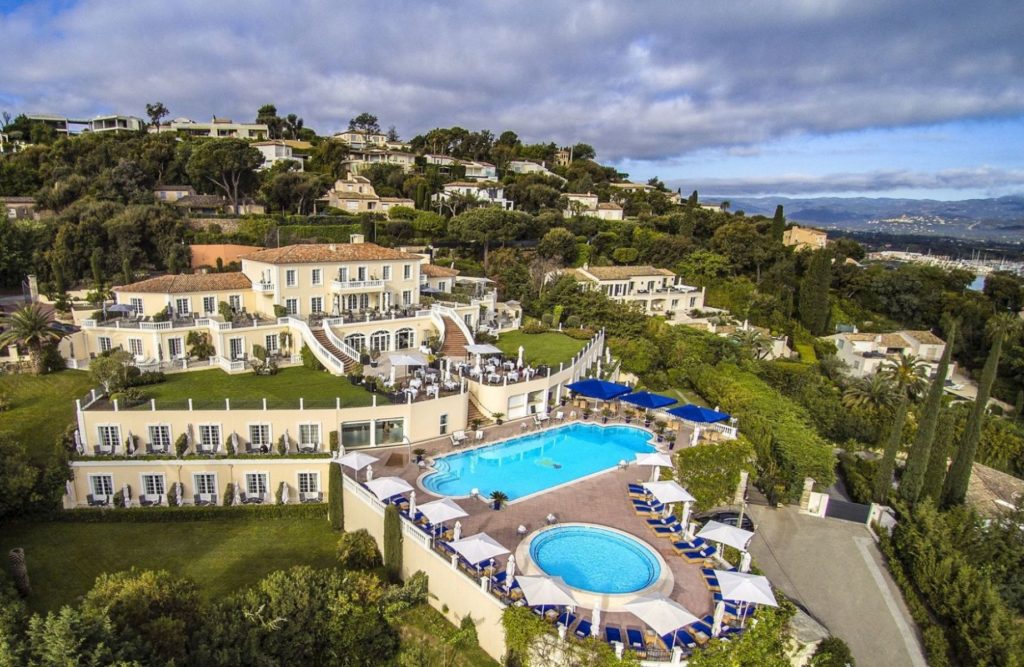 8. Hotel Lou Pinet Saint-Tropez
7. Lily of the Valley Hotel La Croix-Valmer
6. La Reserve de Beaulieu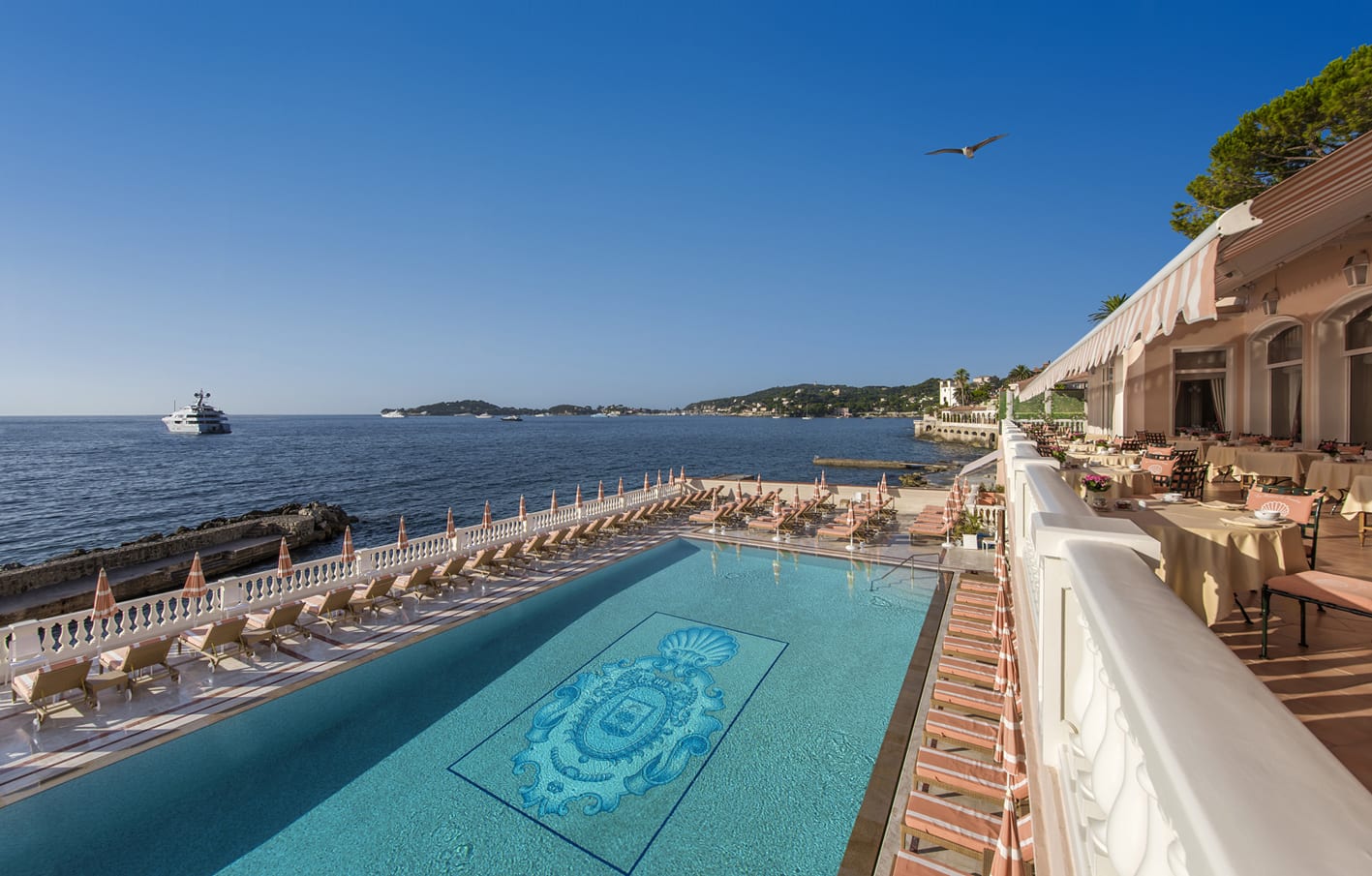 5. Hotel Cheval Blanc Saint-Tropez
4. Grand-Hôtel du Cap-Ferrat
3. Hotel du Cap-Eden-Roc
2. Hôtel de Paris Monaco
1. Hotel Cap Estel